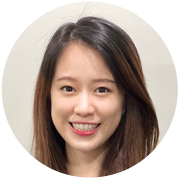 Lee Jiann Lin
Jiann Lin has advised local and overseas companies on IPO control reviews, risk management reviews, IT control reviews, financial, operational and organisational control design and process improvement engagements, operational risk ssessments, anti-corruption reviews and assessment, governance analysis and reporting, ESG Reporting, and SOPs development.

Other than the conventional industries such as construction, property development and manufacturing, Jiann Lin has completed assignments for businesses in cyber security services, industrial gas trading and distribution, property investment holdings, events and entertainment supports and services, hotel, order fulfilment and loyalty program services, and integrated water treatment services.

During her free time, Jiann Lin enjoys diving to appreciate the underwater world, makes pastries and spends time together with her family.