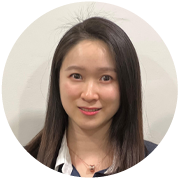 Angela Wong
Angela has provided services to clients in various industries. These industries include medical, health and personal care products manufacturing and trading, construction, property development, asset management, mall, high-way, luxury retails, irrigation engineering services, food manufacturing, order fulfilment and loyalty services, cyber security services, industrial gas trading and distribution, investment and property investment holdings, and integrated water treatment services.

Her experience extends across IPO control reviews, IT control reviews, anti-money laundering reviews, financial, operational and organisational control design and process improvement engagements, SOPs development for local and overseas companies.

Outside of work, Angela enjoys reading, exercising, pampers herself with her own home spa and relaxing with friends in a café.