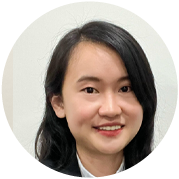 Chen Pei Ping
Pei Ping started her GRC career in 2013. Her professional experience includes IPO control reviews, risk management reviews, IT control reviews, financial, operational and organisational control design and process improvement engagements, functional risk assessments, anti-corruption reviews, governance analysis, implementation and reporting, and SOPs development for local and overseas companies.

The industries she has been involved in are telecommunication network solutions, financial market trading, semicon assembly, mining, manufacturing and trading of building materials, steel manufacturing and trading, chemical and speciality fertiliser tradings, hotel, inks manufacturing and trading, construction and property development.

During her free time, Pei Ping enjoys exploring new places, trying new foods and durians.