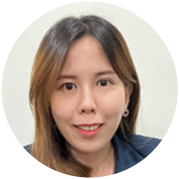 Shannon Tay
Cumulatively, Shannon completed more than fifty assignments covering IPO control reviews, risk management reviews, anti-money laundering reviews, financial, operational and organisational control design and process improvement engagements, operational and corruption risk assessments, anti-corruption reviews, governance analysis and implementations, ESG reporting, and SOPs development for local and overseas companies.

The industries Shannon are familiar with include medical, health and personal care products manufacturing and trading, construction, property development, asset management, mall, high-way, luxury retails, automotive, engineering services, stationery and food manufacturings.

A seasoned badminton player, Shannon re-charges herself in her free time by challenging her colleagues and friends in the badminton court.